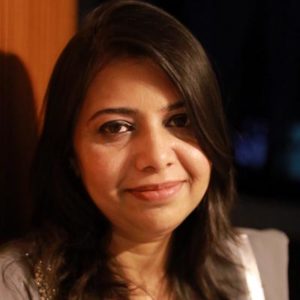 Tehseen Nizami is associated with development and social sector for more than 20 Years. She has served with different Organizations in Baluchistan, Khyber Pakhtunkhwa and Islamabad on Senior Management level. She has traveled all around the country to work for various communities.
A professional knows learning is a never ending and two way process that not only help others it also built your capacity all the time.
She has vast experience in the fields of Monitoring, Reporting & Research, Trainings and Livelihoods / Enterprise development / Income generation activities.
1997-2003: Hunar Markaz, Manager Skill Development
2003-2006: INSEARCH, Lead Consultant
2006-2007: IUCN Pakistan – Baluchistan Program: volunteer services
2007-2010: Aik Huner Aik Nagar (AHAN) SMEDA, Management Associate Projects
2010-2011: KhwendoKor, Director Programme
2012-2013: Pakistan Poverty Alliviation Fund (PPAF), Manager Livelihood Enhancement and Protection
2013-Present: INSEARCH, Content Writer
Reporting & Documentation
Translations
Data Management
Trainings
Program/Project Design
Budgeting
Research
Email:
tehseen@insearch.pk